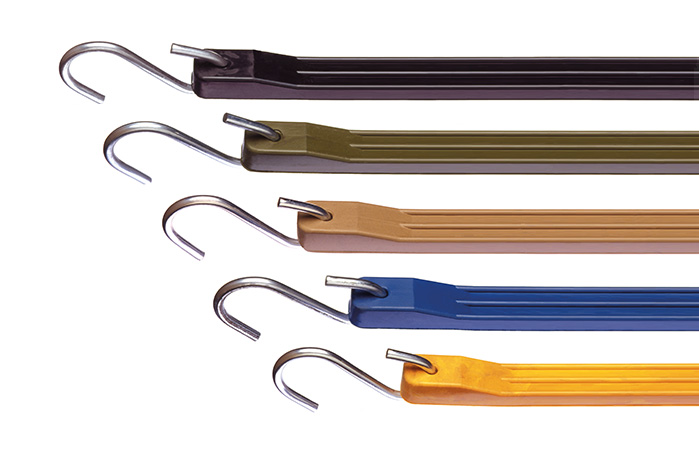 Snappi-Hookers Rubber Tarp Straps
Recognized by name and their robust quality Snappi-Hookers are North America's premium rubber tarp strap.  Produced right here in Canada for over 35 years Snappi-Hookers provide customers with the most dependable rubber tarp strap on the market.  Designed with Canadian winters in mind, Snappi-Hookers Cold Weather Arctic Blue compound is operational to -40° C/F and resistant to UV and cold weather cracking. Learn more about North America's premium rubber tarp strap!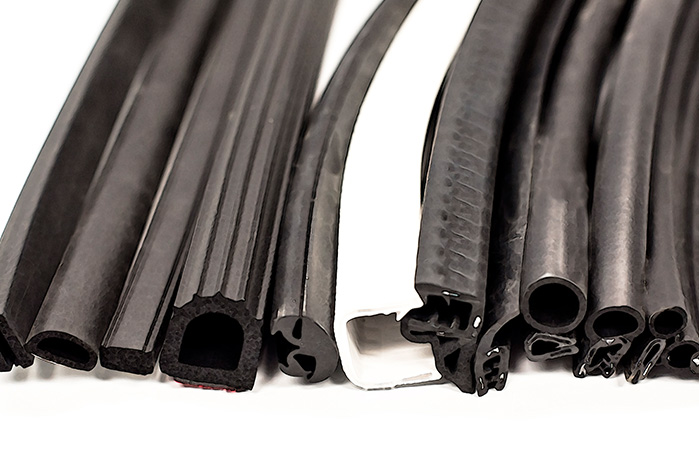 Bulb Seal & Edge Trim Products
If you have an edge, we have a Trim! Complementing our sealing products, Argus has been partnered with Trim-lok® Inc for over 20 years.  From PVC edge trims to co-extruded bulb seals, we have a world of trim at your finger tips and can also manufacture custom trim seals based on your requirements. www.trimlok.ca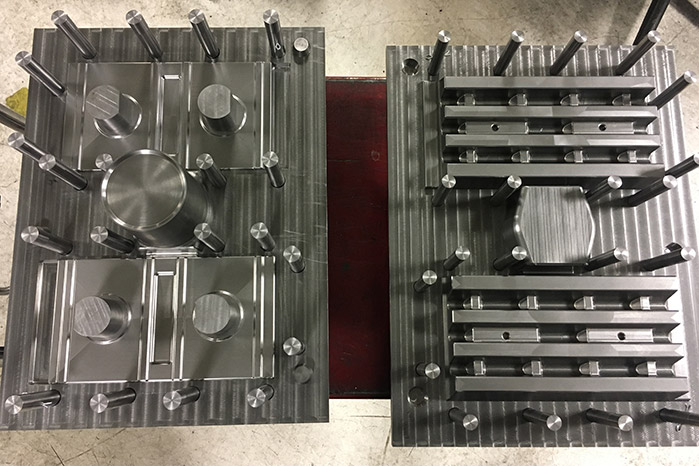 Metals
Argus Metals manufactures a wide array of metal products including: CWB Weldments, Jigs & Weld fixtures, Tool & Die, Plastic injection molds, Rubber injection molds, Cast molds, Perforating dies, Form dies, Progressive Dies, Machined Metal parts and Automated equipment.  Argus Metals has the ability to Build to Print, Build from concept to part, and can provide engineering consulting services.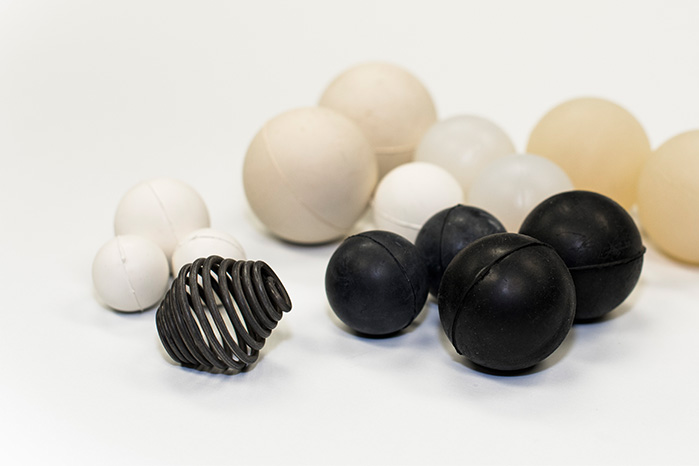 Screen Cleaning Balls
Argus started its journey of manufacturing de-blinding balls in the 1980s by partnering with a group of grain cleaning manufacturers and developing the Super Shaker compound. The P13 Super Shaker Ball continues to be a staple in the industry, leading the way with its longevity and cold weather performance. Through experience gained from the grain market, we have since developed a variety of high performance screening balls for the seed, mining, aggregate, sand, and potash markets. Abrasion, high temperatures and oils are no match for some of the specialty compounds Argus Industries has developed over the years.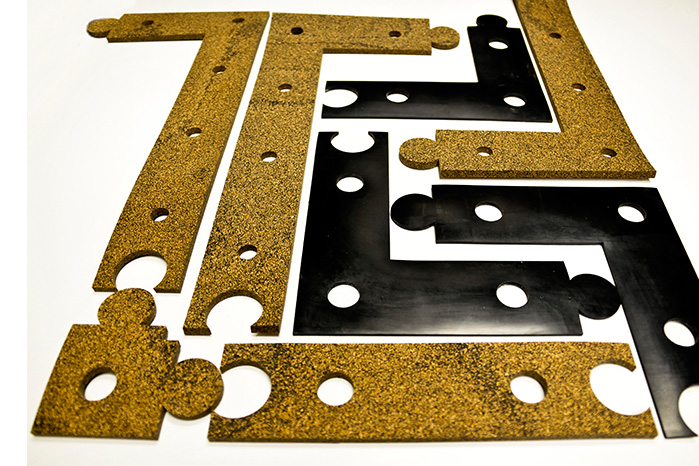 Transformer Sealing Products
The unique challenges of sealing transformers in extreme climates pushes materials to perform at the highest level possible. Materials must perform in extreme cold temperatures, adapt to operating temperatures and then ramp up to elevated temperatures while still maintaining their sealing characteristics. All the materials listed below have been engineered and proven in the industry:
AR7400 fluorosilicone • AR9400 Nitrile Sheets • AR7000 Cork/Silicone • HC60 Cork/Nitrile • VC2100 Vibration Control (Internal) • VC6400 Vibration Control (External) • Nitrile 55" wide Rolls (High Temp / Low Temp) • Pole mount Extrusions Standard Profiles & Custom Profiles • O-rings • Dove tail field splicing tools • Q-tool sealing software for calculation of your joint system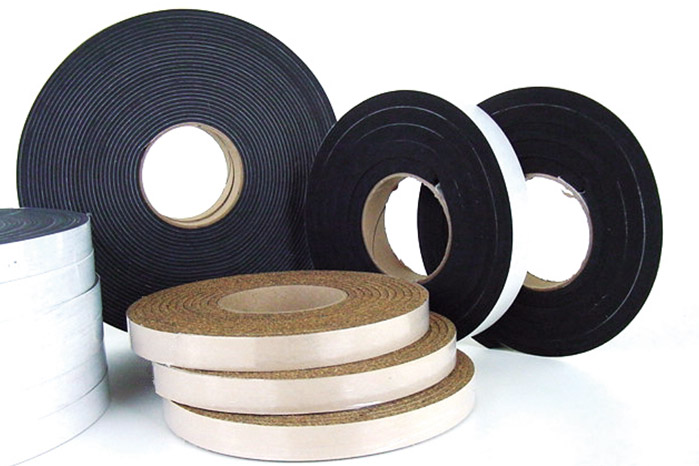 Weather stripping
Neoprene Foam
Nitrile Foam
PVC Foam
Cork
Silicone Foam
3M Acrylic and General purpose pressure-sensitive adhesive available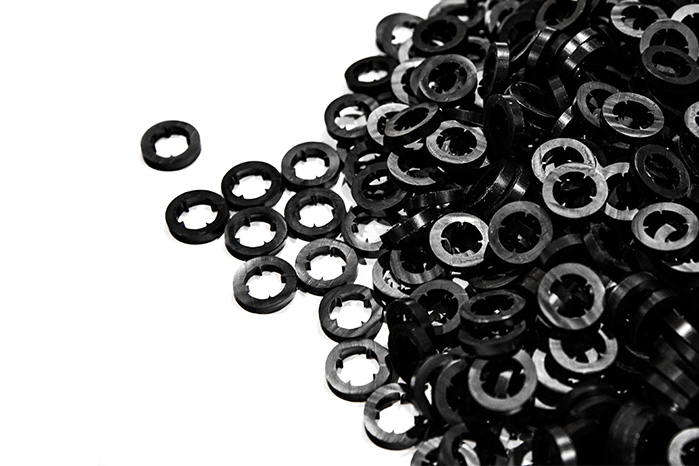 Sealing washers
Argus produces the most consistent sealing washer on the market.  Our dedication to JIT delivery will give you a worry free experience to keep your production/assembly lines running.  Our commitment to tight tolerances ensures repeatable sealing and a superior bolt to seal interface.  Standard washers: Spec grade Black or White UV Resistant LDPE.  Various sizes, colours and materials available upon request.